Media. 16 Jan 2020
China tech giants wake up to renewable energy, but fossil fuels still dominate as electricity source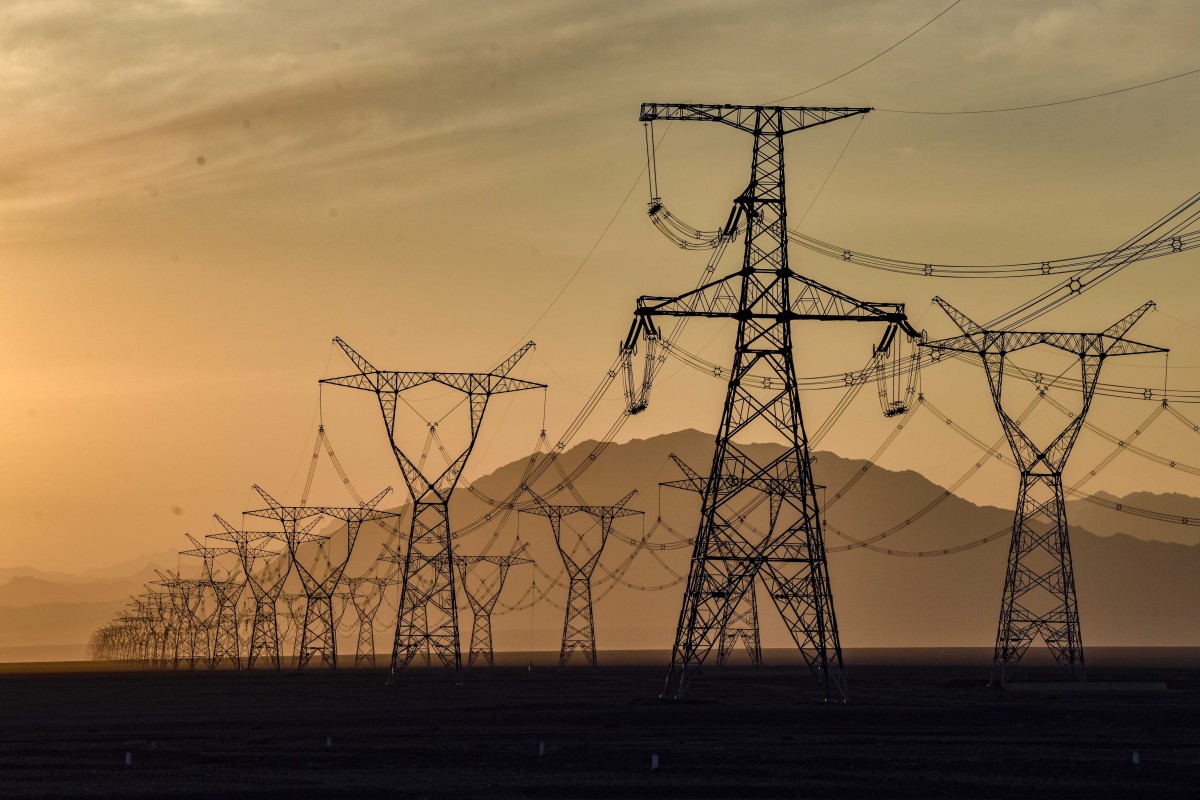 China's data centres are expected to increase their electricity consumption by 66 per cent from 2019 to 2023, according to Greenpeace. Photo: Xinhua
China's biggest technology companies, such as e-commerce giant Alibaba and search-engine provider Baidu, are using more renewable energy to power their businesses. But they have a long way to go if they wish to be corporate leaders in the shift away from the fossil fuels blamed for global warming.
In the first renewable energy rankings for China's largest technology and internet companies released on Thursday, the businesses were scored based on energy data transparency, energy efficiency and carbon reduction, renewable energy use and commitment, and government and industry influence.
The report assessed the renewable energy record of China's 15 biggest cloud-storage and independent data centre companies, which comprise 70 per cent of the country's cloud storage and more than 85 per cent of independent data centres. It was compiled by Greenpeace East Asia and the North China Electric Power University in Beijing.
Chindata Group, which specialises in running data storage centres, came top of the renewable energy rankings with a score of 80 out of a possible 100.
E-commerce and technology giant Alibaba Group came in second with 60, while rival Tencent Holdings  followed in third with 52. GDS, another leading data centre operator, was ranked fourth with a score of 48, just beating search-engine specialist Baidu in fifth with 46.
"There's explosive growth and demand for data, servers and data centres in China, so the power consumption in this industry is also skyrocketing," Greenpeace East Asia climate and energy campaigner Ye Ruiqi said. "It's imperative that Chinese internet giants lead the sector to break away from its reliance on coal."
Computer data centres typically run 24/7 and house computing and networking equipment to collect, store, process and distribute the massive amounts of information flowing through telecommunications networks and the internet, from email and e-commerce to online gaming.
How China's technology industries power themselves in the future is more than just bragging rights on a scorecard.
Electricity consumption by China's data centres is projected to increase by 66 per cent between 2019 and 2023, and currently 73 per cent of the power used by that industry is generated by burning coal, according to a separate report by Greenpeace last year.
That, analysts say, indicates that China's technology giants can take a lead in helping the country to wean itself off a dependence on fossil fuels, something the government has said it is committed to do. That commitment has come into question as environmental groups say Beijing is relaxing efforts to reduce the burning of fossil fuels.
China added new coal-fired power plants in 2018 and 2019 as capacity elsewhere in the world fell, the US-based Global Energy Monitor said in a November report.
China's data centre industry consumed 161 terawatt-hours of electricity in 2018, which was equivalent to 2.35 per cent of the country's total power consumption, according to the 2019 report by Greenpeace. That may not seem a lot as a percentage of the whole, but it is significant, Ye at Greenpeace said.
"Two per cent is not a large proportion, but size matters," she added. "In 2018, electricity consumption in Shanghai was about 2.85 per cent of the country's total, which is almost equivalent to the electricity the data industry consumed that year."
According to the ranking report, the data centres of some companies – including Chindata, Alibaba, GDS and Baidu – are increasingly powered by wind and solar energy. The procurement of renewables includes installing solar and wind panels, direct power purchasing from the markets or buying green power certificates.
On December 27, Chindata became the first China-based company of its type to set a target to get all of its electricity from renewable energy.
"[I am] glad to see that Chindata has been recognised for its continuous efforts on cutting emissions of the digital infrastructure," said Alex Ju, the founder and CEO of Chindata Group.
"In the future, we will abide by our commitments to the 100 per cent renewable energy transition and keep the leading role in using renewable energy and reducing the energy consumption of the digital infrastructure and carbon emissions," he said.
An Alibaba Cloud spokesperson said the company was "committed to making energy efficiency a core part of our technology". "This is an ongoing effort, and we aim to bring the multiple benefits of green data centres to our millions of customers," the spokesperson said.
Alibaba and Chindata are working with the government of Zhangjiakou in northern China on a "four-party cooperation mechanism" including the government, grid, power plants and consumers, according to a report in January last year in Zhangjiakou Daily. "It permits cloud and data centre companies to procure renewable energy directly from wind and solar generators," it said.
However, compared to their global counterparts, many Chinese technology companies are lagging in disclosure, according to the report.
Of the 15 Chinese technology companies in the rankings report, 80 per cent did not publicly disclose all their sources of energy, electricity consumption and related data, though that was an improvement from zero disclosure in 2015.
In a separate 2017 study by Greenpeace of 16 leading global technology companies, about 80 per cent did disclose overall electricity consumption and greenhouse gas emissions.
"Chinese companies have made progress in renewable energy procurement, but in the face of the global climate crisis, there is still large room for improvement," Ye said.
Currently, there are three ways in China to procure renewable energy. Companies can build distributed solar and wind farms, directly purchase renewable energy from generators, or purchase green power certificates.
China encouraged internet companies to procure renewable energy, so it needed to expand the opportunities to do that and boost the development of the renewable power industry, Ye said.
"The government can help to build and expand the market mechanism to support companies that show interest in procuring renewables," she said.
Reference: https://www.scmp.com/news/china/politics/article/3045616/china-tech-giants-wake-renewable-energy-fossil-fuels-still